---
A.J. Kung (partner)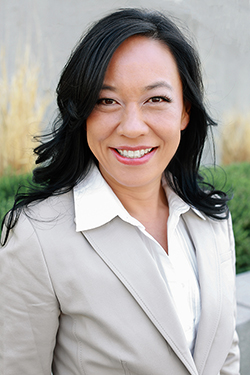 A.J. Kung was born in Denver, Colorado as a first generation Chinese American. She spent most of her younger years in the San Francisco Bay Area, and attended California State University, Sacramento, where she graduated cum laude. She continued her studies at McGeorge School of Law – University of the Pacific, where she graduated with her J.D., with a concentration in Tax. AJ relocated to Las Vegas, Nevada in 1999 and started her legal career at the law firm of Gordon & Silver in the bankruptcy and litigation departments. Subsequently, she worked at Kummer Kaempfer Bonner & Renshaw where she honed her litigation and business transactional skills. In 2003, she founded Kung & Brown as a boutique law firm specializing in providing personalized, innovative, business minded legal services to individuals, small businesses, and her corporate clientele.
AJ has achieved Martindale-Hubble's highest Peer Review Rating of AV Preeminent, and in 2013 was named as a "Top Lawyer" by My Vegas Magazine's readers. AJ is the proud mother of 4, and remains committed to improving the community through volunteer work and mentorship programs.
AJ's primary practice areas are: civil litigation, business disputes, personal injury and bankruptcy.
ASSOCIATIONS: the Nevada Bar Association, the California Bar Association, the American Bar Association, the Nevada Justice Association, the Southern Nevada Association of Bankruptcy Attorneys, the Asian Chamber of Commerce, the Nevada Association of Women Business Owners, the Nevada Partnership for Homeless Youth, and Habitat for Humanity.
Email AJ Kung at .
---
Brandy Brown (partner)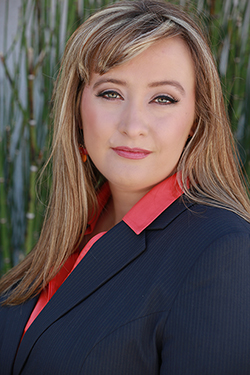 Brandy is a local Las Vegan and graduated from Cimarron Memorial High School with honors.  Brandy was also an accomplished figure skater and trained in Colorado Springs at the World Arena, where she was bestowed the US Figure Skating Association Gold Medal Certification.  After her competitive career, Brandy obtained her undergraduate degrees in English and Political Science from Florida State University.  Brandy went on to graduate with her Juris Doctor from Stetson University – College of Law (the Number 1 Trial Advocacy School in the Nation), where she was also awarded with the William S. Blews Pro Bono Service Award.
Brandy's primary practice areas are bankruptcy (both debtor and creditor), personal injury, and social security disability.
ASSOCIATIONS: Nevada State Bar and the Southern Nevada Association of Bankruptcy Attorneys. 
Email Brandy Brown at .
---
Melissa Barishman (Attorney)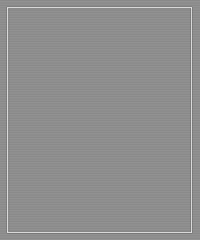 Melissa Barishman was born in Atwater, California. Melissa attended Berry College in Mt. Berry, Geogia, where she obtained her undergraduate degree in Psychology, with a minor in Sociology in 2000. Melissa then obtained a Masters in Criminal Justice from Jacksonville State University in Jacksonville, Alabama.
Melissa relocated to Las Vegas, Nevada in 2002, where she worked for five years as a paralegal at Beckley Singleton, Chtd. and taught Criminal Justice courses at the undergraduate level, before going on to obtain her Juris Doctor from Northeastern University of School of Law, in Boston, Massachusetts. Melissa completed her last semester of law school as a visiting student at the Boyd School of Law – UNLV.
Melissa is an advocate against domestic violence and child abuse, and volunteers her time assisting victims of abuse.
ASSOCIATIONS: State Bar of Nevada and Nevada Justice Association.
Melissa's primary practice areas are: loan modification, civil litigation, personal injury, and bankruptcy.
---
Marvin Longabaugh (of counsel)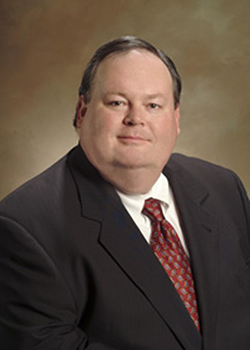 Marvin L. Longabaugh was born in Gainesville, Texas and, being the son of a 20-year veteran of the U.S. Navy, lived in a number of cities before attending high school in Midland, Texas. Marvin attended Texas Tech University, graduating in 1982, with a Bachelor of Business Administration degree in Management Information Systems. After a 19-year career in Information Systems in which he served as Senior Project Manager for Mirage Resorts during the openings of Bellagio (Las Vegas) and Beau Rivage (Biloxi), Marvin attended the William S. Boyd School of Law (UNLV), graduating magna cum laude in 2001. During this period, he founded Magellan Research, a public opinion research firm specializing in political polling.
Marvin has supplemented his legal education by earning his LL.M in Trial Advocacy from the James E. Beasley School of Law (Temple University) and by participating in the prestigious Mediation, Negotiation, and Advanced Negotiation Workshops at Harvard Law School. Marvin is licensed to practice law in Nevada and Texas. After serving as Law Clerk for the Honorable Justice Myron E. Leavitt of the Supreme Court of Nevada, he founded Longabaugh Law Offices in August 2003. Marvin is a trial attorney who has practiced in civil, criminal, appellate, and bankruptcy law. He has also served as a Mediator in 119 cases for the Supreme Court of Nevada.
In addition to his legal practice, Marvin has served as an adjunct Professor of Law at his alma mater and has taught numerous law-related college courses at both the undergraduate and graduate levels.
Marvin is married to Tamri Longabaugh, and together they have two wonderful dachshunds, Sweet Pea and Max.
Email Marvin Longabaugh at .